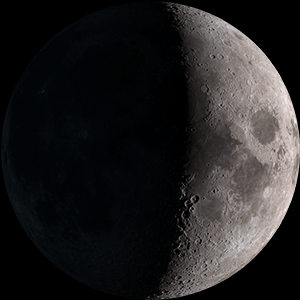 Lalita day 6: Shivaduti: Nitya of Communication
Om Shivadutiyai Namaha
Sun:  5 Cancer
Moon: 13 Virgo, 68 degrees from Sun, Waxing Crescent Moon
Inner Moon: transition between bleeding and follicular/proliferation
Moon Vibes:
Individuality. Going extreme, leaping out, feeling a strong desire for manifesting those new Moon intentions. Feeling an extreme sense of hunger for our mission and divine guidance. Developing awareness of spiritual and sexual identity. This phase relates with Imbolc/Candlemas. In tantra yoga, this is somachara, descending course of Moon, in-breath (prana-vayu) from crown to the third-eye, relates with last quarter of daylight and the element is air. In the hero's journey this phase is where we are feeling our desires, sensing into the intentions and meet a mentor in human, plant, animal or other than human form. In the menstrual cycle, this phase is transitional including bleeding and the building up of the uterine nest in the follicular/proliferation phase. Use clean, easy to digest food.
Nutrition:
Moon in Virgo: 
Moon in Virgo all day where we make love visible through craftsmanship and dedication to sacred work. 69* ahead of Sun, waxing crescent phase, being direct and eager for setting and going towards your Cancer season Moon intentions.  What are you manifesting with the growing light of Moonshine?
Astrology info to consider:
Moon building into resonate polarity(opposition) with Neptune and Mars tonight and tomorrow bring body wisdom and the sea of consciousness(Neptune) and war(Mars) into a face off, like full Moon, but with Neptune and Mars.  Time for facing the truth of your dreams and inner conflicts.  How does this show up in your manifestations?
Venus stationed direct at 5* Gemini and we start sensing clarity around money, pleasure, love, beauty and relationships.  What has happened in the Venus areas of your life since May 13th?  The shadow phase is where we recover and integrate the lessons learned during Venus Rx. This ends on July at 21* Gemini.
Ritual:
Moon in ritualistic Virgo tonight, we are now under the waxing crescent, a growing sliver of moonlight in the night sky and our new moon seeds begin to take root. Virgo is dedicated to the Divine details and finding the sacred in the mundane.  Virgo is driven by service and feels most fulfilled when in service to someone or something. For tonight's ritual be in service to yourself first and then sit with current energy to observe how you can be of service to others.
Create sacred space, breath all your awareness into the present moment and arrive here with gratitude for the gift of this moment.
Call in the practical, grounded energy of Virgo and call on your Spirit guides to support you here.
Prepare yourself a cup of tea as you would prepare tea for your beloved, serve yourself this cup of teas as you would serve the Divine.
Inspired by Cancer season, we have been writing about nourishing and supportive actions you can make a regular habit out of ritualizing this month.  What did you do today to nourish yourself?  Can you add another nourishing activity to your night tonight?
Inspired by Moon in Virgo, reflect on ways you love to service.

How do you love to be served by others?
How do you love to serve others?

When do you find joy through service? 

How can you be of service to others in your immediate community this week?

With Venus stationed direct take time to reflect on your Venus material.

What has happened in the Venus areas of your life(money, pleasure, love, beauty and relationships) since May 13th?

Conclude with gratitude.  Wrap your arms around yourself, embracing yourself in a warm hug.  Take time feel everything you are grateful for today and send heart felt mental notes of gratitude to Moon and your spirit guides for supporting you.
Dreams:
Nutrition and dreams:
Of all your wellness and health habits, nutrition is the saving grace. For dream recall and increased vividness, make sure you're getting B vitamins, especially B6 and B12. My favorite foods for this are leafy greens, sprouted sunflower seeds and nutritional yeast.
Watch this video about dreaming.
Menstruation cycle and Moon:
What phase of your inner Moon cycle are you in? What hormones are most prominent? How does this relate with outer Moon's transition between bleeding and follicular/proliferation phase? Remember, your cycle and Moon cycle do not need to match. Read more about the correspondences here.